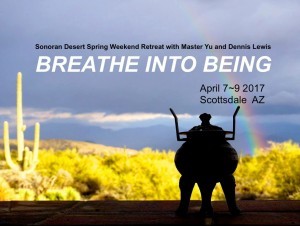 For a description of this weekend retreat with Dennis Lewis and Master Yu, click here.
For a retreat registration form, click here.
Once you've filled out the form, pay the full retreat amount by March 31st, or a 30 % deposit before that date to hold your place. Please pay through PayPal (PayPal account is listed on the registration form), and then email the form to us at hameetings@gmail.com and sundao@me.com. Be sure to send the form to both addresses.
By the way, space is limited, so register soon!
Thank you